Organizing a successful political campaign without major hiccups is as much up to chance as securing the majority voters.
All you can do is set yourself up for success, and there's no better way of doing so than choosing the best political campaign software for your movement.
If you're looking to pick a political campaign software solution perfect for your movement, you've come to the right place.
> > > ALLIED 360 PROGRAM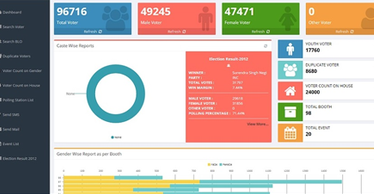 CUSTOMIZATION – DEPLOYMENT – PROJECT CONFIGURATION – ON SITE DATA ENTRY – TRAINING – SUPPORT
Q-Poll software is an all-in-one management tool to help you eliminate and streamline administrative tasks from your workload to save you time and money. It's usually comprised of online contact database, Volunteer Management, Team Co-ordination, Event Management, Campaign Analysis, Expense Management and date-to-date report that will help you manage your campaign more effectively.
**Note: Currently, the software is under development. With the help of Data Analyst and Research team all-in-one software will be ready for demo by August 2020.